Act Now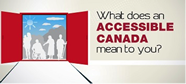 The Government of Canada is leading consultations to inform planned accessibility legislation.
In-person sessions are coming soon to your community. Now is the chance to have your say. Read more.
Sign Up for a Voice of Our Own
A quarterly newsletter from CCD.
Resources
CRTC regulates Canada's broadcasting and telecommunications systems.
From 2003-2007, the Disability and Information Technologies (Dis-IT) Research Alliance focused a disability lens on information technology. CCD was a partner in this project.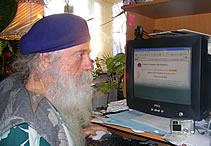 Jim Derksen checks out CCD Web Page.