CCD is a national human rights organization of people with disabilities working for an accessible and inclusive Canada. Learn more.
Act Now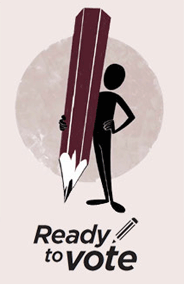 Get ready to vote in 2015.
Read more.
Sign Up for a Voice of Our Own
A quarterly newsletter from CCD.
September 17, 2014
While this Community University Research Alliance project is soon completed, we intend for this paper to be used to encourage discussions beyond that timeframe to various groups and events across the country, including the 2015 federal election.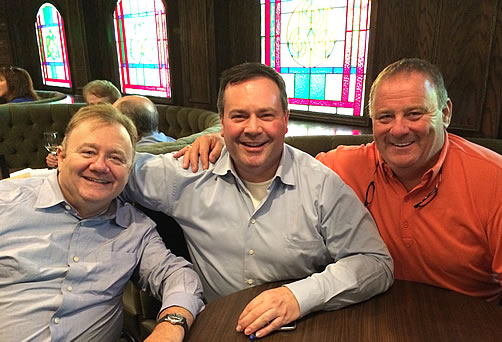 Tony Dolan, CCD Chairperson, Hon. Jason Kenney, Minister of Employment and Social Development, and Liam Dolan following a Chamber of Commerce meeting in Prince Edward Island.
Read more
December 9, 2014
So, building an inclusive society, yes, at times it may seem daunting. At times it may seem a little bit too elusive. But when you think about how much we can accomplish together, the goal of an inclusive society doesn't seem quite so daunting, doesn't seem quite so elusive. Our future will be one of full opportunity, of independence. Our future will be one in which individuals with disabilities and their families are empowered where the threat of chronic poverty can be eliminated. Our future will be an inclusive society. There's no doubt about that, because I know that working together we can achieve that. Read more
May 16, 2014
The objective of this paper is to analyze the Quebec Law to Combat Poverty and Social Exclusion, passed in 2002, as an example of a democratically co-constructed social policy. This Law is the result of a large and intensive mobilization of Québec civil society over a seven year period. Read more
More on Our Issues
July 21, 2015
July 17, 2015
July 10, 2015
July 6, 2015
June 22, 2015
June 4, 2015