Act Now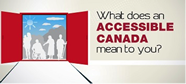 The Government of Canada is leading consultations to inform planned accessibility legislation.
In-person sessions are coming soon to your community. Now is the chance to have your say. Read more.
Sign Up for a Voice of Our Own
A quarterly newsletter from CCD.
Please Oppose "Assisted Suicide"
Rhonda Wiebe, the Co-chair of CCD's Ending of Life Ethics Committee, presents the arguments against assisted suicide and explains how you can help CCD oppose legalized assisted suicide in the courts. CCD is seeking to intervene in the Carter case which struck down the Criminal Code's prohibitions against assisted suicide.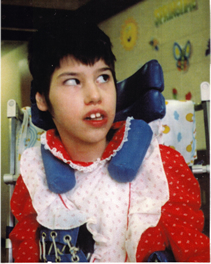 Tracy Latimer
The Latimer case directly concerned the rights of persons with disabilities. Mr. Latimer's view was that a parent has the right to kill a child with a disability if that parent decides the child's quality of life no longer warrants its continuation. CCD explained to the court and to the public how that view threatens the lives of people with disabilities and is deeply offensive to fundamental constitutional values. Learn more.