Act Now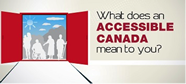 Empower U: Learn to Access Your Disability Rights Training on Canadian Human Rights, the Convention on the Rights of Persons with Disabilities (CRPD) and its Optional Protocol (OP) training aims to increase awareness of how to address discrimination using more familiar Canadian human rights laws such as Human Rights Codes and the newer international Convention on the Rights of Persons with Disabilities (CRPD). This is training for persons with disabilities by persons with disabilities. The training is part of a project funded by Employment and Social Development Canada and implemented by the Council of Canadians with Disabilities (CCD) in collaboration with Canadian Multicultural Disability Centre Inc. (CMDCI), Citizens With Disabilities – Ontario (CWDO), Manitoba League of Persons with Disabilities (MLPD) and National Educational Association of Disabled Students (NEADS). Read more.
Sign Up for our monthly digest
A monthly newsletter from CCD about what is happening in the community
A Visible Presence: Saskatchewan Voice Will Monitor Latimer's Trial
(23 October 1997) — CCD's member group the Saskatchewan Voice of People with Disabilities will be monitoring Robert Latimer's latest trial, which is scheduled to begin 27 October 1997 in North Battleford, Saskatchewan. CCD and the Saskatchewan Voice intervened in Latimer's 1995 appeal. CCD and the Voice will not be intervening in the proceedings beginning on 27 October because interventions are not usual at the trial level.
The Latimer case was returned to the trial level on 6 February 1997, when the Supreme Court of Canada rendered its decision in the case of Robert William Latimer v. Her Majesty the Queen. The Supreme Court granted Mr. Latimer a new trial because Crown counsel at trial had interfered with the jury by having RCMP officers question potential jurors for their views on religion, abortion and euthanasia.
When making its decision in February, the Supreme Court made a point of clarifying what its decision was not about. The Rt. Hon. Antonio Lamer, P.C. wrote in his decision, "This case is not about those questions which have dominated public debates about Mr. Latimer's trial. It is not about the legality and morality of mercy killing, nor is it directly about Mr. Latimer's guilt or innocence. What the case is about are two narrower issues: first the admissibility of certain evidence... and
second the consequence flowing from the unfortunate events that took place prior to the commencement of the trial with respect to potential members of the jury.
The trial which begins on 27 October 1997 will be about Robert Latimer's guilt or innocence. Latimer is being tried for second, not first, degree murder because the first trial acquitted Robert Latimer of first degree murder and convicted him of second degree murder. The Crown did not appeal the acquittal therefore the second degree murder charge stands.
At the end of this trial there are a number of possible outcomes:
acquittal of second degree murder;
acquittal of second degree murder and conviction of manslaughter;
conviction of second degree murder.
If the Crown is not satisfied with the outcome, it can attempt to appeal the case to the Saskatchewan Court of Appeal, as can Latimer.
CCD is optimistic that justice will be done at this level and that Latimer will be found guilty of second degree murder. CCD holds the position that the murder of a person with a disability must be treated the same as any other murder. It is disappointing that the Crown did not see fit to appeal the original acquittal on first degree murder.
Why We Are Involved
CCD and the Saskatchewan Voice have had a long standing involvement in the Latimer case; because we want to see justice done for Tracy Latimer. We began monitoring the case in 1993 and we became formal intervenors in 1995.
The years since Tracy's killing have demonstrated that Tracy's death was not an isolated incident. Since Tracy's killing, there have been more killings: Ryan Wilkieson, Katie Lynn Baker, Charles Blais, Andrea Halpin. The killing of people with disabilities will continue until society wakes up and begins to punish the killers of people with disabilities with the full force of the law.
The killers of people with disabilities are viewed differently than the killers of the nondisabled. In Quebec, Danielle Blais received a 23 month suspended sentence for manslaughter for drowning her 6 year old son Charles, who was autistic. The public response was one of pity for Ms. Blais. When nondisabled children are murdered the reaction is much different. The Winnipeg Sun reported on 29 July 1997 the following courthouse scene which took place in St-Jerome, Quebec: "An angry crowd jeered and hurled insults as Isabelle Blain, 22, and Michel Otis, 27, arrived in the courthouse for their arraignment in the death of Christina Blain earlier this month." The killers of people with disabilities tend to escape mass condemnation because society devalues people with disabilities.
CCD and its member organizations are working to ensure that the killing of people with disabilities is never condoned in Canada.
Commentators Available
Hugh Scher—Has a law practice in Toronto and is the Chairperson of CCD's Human Rights Committee. (Tel: 416-515-9686)
Catherine Frazee—Is a past Chief Commissioner of the Ontario Human Rights Commission. (Tel: 416-924-5502)
Pat Danforth—A former Provincial Coordinator of the Saskatchewan Voice and now is with the Saskatchewan Human Rights Commission. (Tel: 306-787-2530).
Dr. Gregor Wolbring—Is a bio-chemist, and an international activist on issues concerning the fundamental human rights of persons with disabilities. (Tel: 403-686-6179)
Jim Derksen—Is a past Chairperson of CCD. (Tel: 204-947-0303 (days) 204-786-7937 (ev))
Lucie Lemieux-Brassard—Is an expert on the criminal justice system and was an observer on the Federal Liberal Task Force on Disability. (Tel: 514-943-3995).
Paula Keirstead—Is an educator on disability rights and an expert on independent living. (Tel: 204-947-0194).
Eileen O'Brien—Is the Chairperson of the Disabled Women's Network Canada. (Tel: 604-873-1564)
Henry Vlug—Is a lawyer and an expert on equality rights. (TTD: 604-325-2151)
Laurie Beachell—Is CCD's National Coordinator. (204-947-0303)
Mel Graham—Is CCD's Communications Officer. (204-947-0303).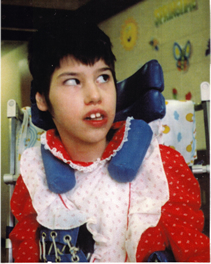 Tracy Latimer
The Latimer case directly concerned the rights of persons with disabilities. Mr. Latimer's view was that a parent has the right to kill a child with a disability if that parent decides the child's quality of life no longer warrants its continuation. CCD explained to the court and to the public how that view threatens the lives of people with disabilities and is deeply offensive to fundamental constitutional values. Learn more.