Act Now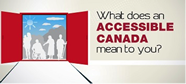 The Government of Canada is leading consultations to inform planned accessibility legislation.
In-person sessions are coming soon to your community. Now is the chance to have your say. Read more.
Sign Up for a Voice of Our Own
A quarterly newsletter from CCD.
Ipsos-Reid Poll on 'Assisted Dying': Flawed Data and Disappointing Analysis
FOR IMMEDIATE RELEASE
Toronto and Winnipeg
October 9, 2014
The Council of Canadians with Disabilities (CCD) and the Canadian Association for Community Living (CACL) find the poll results released yesterday on "medically-assisted dying" to be a disappointing contribution to a complex debate. Not only does the question in the poll confuse the issues, it seeks to tap into only one dimension of the values that motivate Canadians. No reasonable assessment of the methodology for the poll can consider that the results accurately portray the views of Canadians with disabilities. How can an online survey of ninety-four, self-selected people with disabilities be interpreted to say 85% of Canadians with disabilities "support medically assisted dying?" Ipsos Reid would likely concur on these points, if asked.
There is no doubt that the large majority of Canadians feel compassion for those who are suffering and wish to die with dignity. But the debate about legislative changes to the Criminal Code involves other issues too. Canadians believe in hospice and palliative care and CCD and CACL remain concerned that the policy choice of adequate investment in such care has not been put on the table to address the real and legitimate fears of Canadians that they will die in pain and without support.
We believe that Canadians feel very strongly about the need to protect vulnerable people in our society and ensure they are not put at further risk. CCD and CACL wish, in constructive ways, to bring public attention to the complexity of this issue. There is a need for a fulsome understanding of the potential impact of any change in the law. Canadians value not only compassion but fairness.
Contact
Laurie Beachell CCD National Coordinator 204 -947-0303 office, 204 981-6179 cel
Michael Bach Executive Vice President CACL 416 209-7942 cel
-30-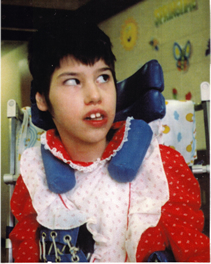 Tracy Latimer
The Latimer case directly concerned the rights of persons with disabilities. Mr. Latimer's view was that a parent has the right to kill a child with a disability if that parent decides the child's quality of life no longer warrants its continuation. CCD explained to the court and to the public how that view threatens the lives of people with disabilities and is deeply offensive to fundamental constitutional values. Learn more.