Act Now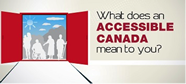 The Government of Canada is leading consultations to inform planned accessibility legislation.
In-person sessions are coming soon to your community. Now is the chance to have your say. Read more.
Sign Up for a Voice of Our Own
A quarterly newsletter from CCD.
Canadians with Disabilities Dismayed by BC Court Approval of Assisted Suicide
15 June 2012
For Immediate Release
Today, the Supreme Court of British Columbia handed down its decision in the Carter case, opening the door for assisted suicide in Canada. Justice Lynn Smith found that the "provisions of the Criminal Code of Canada prohibiting physician–assisted dying, unjustifiably infringe the equality rights of Gloria Taylor, and the rights to life, liberty and security of the person of Gloria Taylor, Lee Carter and Hollis Johnson."
Canadians with disabilities are disappointed by the Judge's decision. There is a concern that vulnerable people will be put at risk if the Criminal Code provisions against assisted suicide are struck down. The Council of Canadians with Disabilities (CCD) urges the Government of Canada to appeal this decision.
Canadians who are concerned with this decision should write the Minister of Justice and encourage an appeal of this decision to the Supreme Court. Before any law is changed the interests of vulnerable persons including people with disabilities must be addressed.
-30-
For More Information Contact:
Dean Richert, Co-chair, CCD Ending of Life Ethics Committee, Tel: 204-951-6273 (cell), Email: drichert@odgb.mb.ca
Rhonda Wiebe, Co-chair, CCD Ending of Life Ethics Committee, Tel: 204-779-4493, Email: rew@shaw.ca
Laurie Beachell, CCD National Coordinator, Tel: 204-981-6179, Email: laurie@ccdonline.ca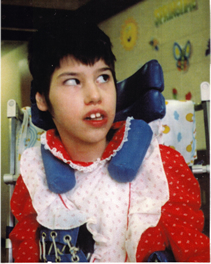 Tracy Latimer
The Latimer case directly concerned the rights of persons with disabilities. Mr. Latimer's view was that a parent has the right to kill a child with a disability if that parent decides the child's quality of life no longer warrants its continuation. CCD explained to the court and to the public how that view threatens the lives of people with disabilities and is deeply offensive to fundamental constitutional values. Learn more.