Act Now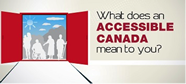 Empower U: Learn to Access Your Disability Rights Training on Canadian Human Rights, the Convention on the Rights of Persons with Disabilities (CRPD) and its Optional Protocol (OP) training aims to increase awareness of how to address discrimination using more familiar Canadian human rights laws such as Human Rights Codes and the newer international Convention on the Rights of Persons with Disabilities (CRPD). This is training for persons with disabilities by persons with disabilities. The training is part of a project funded by Employment and Social Development Canada and implemented by the Council of Canadians with Disabilities (CCD) in collaboration with Canadian Multicultural Disability Centre Inc. (CMDCI), Citizens With Disabilities – Ontario (CWDO), Manitoba League of Persons with Disabilities (MLPD) and National Educational Association of Disabled Students (NEADS). Read more.
Sign Up for our monthly digest
A monthly newsletter from CCD about what is happening in the community
Canadians Should not be Provided Public Support to Kill Themselves

FOR IMMEDIATE RELEASE
Toronto and Winnipeg
September 18, 2014

"It's not worse than death, and people who are misled into believing it will be should not be offered public support to kill themselves", say two leading disability rights organizations who will be opposing attempts to strike down statutory provisions designed to prevent counselling or assisting anyone, disabled or not, to die.
The Supreme Court of Canada will hear a case October 15th in which it is being asked to strike down these protections, but only for disabled people. The Council of Canadians with Disabilities (CCD) and the Canadian Association for Community Living (CACL) are the organized voice of Canada's citizens with disabilities. They will be appearing in court to oppose efforts to legalize assisted suicide and euthanasia (AS/E).
"Nobody in Canada needs to be left to face death in pain, nor should they have to feel their lives are a burden for others", says Rhonda Wiebe of CCD. "People with disabilities should be joining with the Canadian Medical Association and many others and demanding adequate end of life care instead of putting resources in an AS/E program.
In jurisdictions where AS/E is legal the leading reasons given for dying are "losing dignity and autonomy" and "becoming burdensome for family and friends". "These initial fears are normal but are based on conditions that over time become routine aspects of life for disabled people", says Catherine Frazee, former Chair of the Ontario Human Rights Commission.
"We are concerned that countries such as Belgium and the Netherlands see nothing wrong with euthanizing children and people with developmental or cognitive disabilities", said Laurie Larson, President of CACL. "We are also concerned that the year over year growth in death rates in these countries are increasing by an average of 48 and 64% respectively with no end in sight to these increases".
CCD/CACL want the public to understand the concerns of the community AS/E is said to benefit. To learn more you can access the CCD/CACL factum submitted to the Supreme Court, at www.ccdonline.ca or www.cacl.ca or contact:
Laurie Beachell, National Coordinator, CCD at: 204 947 0303 or
Michael Bach, Executive Vice-President, CACL at: 416 209 7942
-30-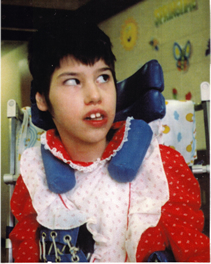 Tracy Latimer
The Latimer case directly concerned the rights of persons with disabilities. Mr. Latimer's view was that a parent has the right to kill a child with a disability if that parent decides the child's quality of life no longer warrants its continuation. CCD explained to the court and to the public how that view threatens the lives of people with disabilities and is deeply offensive to fundamental constitutional values. Learn more.