Act Now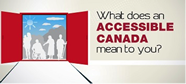 Empower U: Learn to Access Your Disability Rights Training on Canadian Human Rights, the Convention on the Rights of Persons with Disabilities (CRPD) and its Optional Protocol (OP) training aims to increase awareness of how to address discrimination using more familiar Canadian human rights laws such as Human Rights Codes and the newer international Convention on the Rights of Persons with Disabilities (CRPD). This is training for persons with disabilities by persons with disabilities. The training is part of a project funded by Employment and Social Development Canada and implemented by the Council of Canadians with Disabilities (CCD) in collaboration with Canadian Multicultural Disability Centre Inc. (CMDCI), Citizens With Disabilities – Ontario (CWDO), Manitoba League of Persons with Disabilities (MLPD) and National Educational Association of Disabled Students (NEADS). Read more.
Sign Up for our monthly digest
A monthly newsletter from CCD about what is happening in the community
Media Advisory - National Forum for Robust Safeguards in Bill C -14 - Ottawa: Thursday June 16
Canadians with disabilities are calling upon lawmakers to limit medically assisted death to persons at the end of life, who are free from inducement and fully informed of all medical and social interventions that could ease their suffering. On Thursday June 16th, join a Community Forum for Robust Safeguards in Bill C-14 hosted by the National Disability Rights Community. We will let Parliamentarians know what is at stake for disabled Canadians and their families. This event continues a national conversation, launched by the National Disability Rights Community. We are Canadians with disabilities, their families and supporters working to ensure that Bill C-14 protects vulnerable Canadians.
The Honourable Carla Qualtrough, Minister of Sport and Persons with Disabilities has confirmed her attendance.
EVENT DETAILS:
WHAT: National Disability Rights Community will share messages with Parliamentarians:
Why medically assisted death threatens us
What it means to live with dignity
Why we must limit medically assisted death to those who are dying
That our lives—as they are, in all their human-ness, frailty, beauty and needs—are worth living, and must be valued as any other life
WHEN: Thursday, June 16th, 11:30 am until 1:00 pm
WHERE: Rideau Room, Sheraton Ottawa Hotel - 150 Albert Street, Ottawa. Simultaneous interpretation, ASL, LSQ, English captioning.
JOIN THE EVENT BY WEBCAST & SHARE YOUR MESSAGE TO PARLIAMENTARIANS ONLINE:
http://video.isilive.ca/drc/2016-06-16/english.html
http://video.isilive.ca/drc/2016-06-16/francais.html
JOIN THE CONVERSATION ON TWITTER: #OurVoiceMatters
AGENDA:
Welcome: James Hicks, National Coordinator, Council of Canadians with Disabilities
Moderator: Michael Bach, Canadian Association for Community Living
Speakers:
Catherine Frazee, Professor Emeritus Ryerson University School of Disability Studies
Ellen Cohen, National Coordinator, National Network for Mental Health
Bonnie Brayton, National Executive Director, DAWN-RAFH Canada
Wendall Nicholas, Chair, Wabanaki Council on Disability
Keenan Wellar, Co-Founder, LiveWorkPlay Ottawa
Jennifer Johannesen, ethicist, parent and patient advocate
Amy Hasbrouk, Toujours Vivant-Not Dead Yet
Dr. Harvey Chochinov, Canada Research Chair in Palliative Care
MEDIA CONTACT: Tara Brinston – 613 884 1048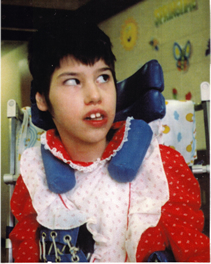 Tracy Latimer
The Latimer case directly concerned the rights of persons with disabilities. Mr. Latimer's view was that a parent has the right to kill a child with a disability if that parent decides the child's quality of life no longer warrants its continuation. CCD explained to the court and to the public how that view threatens the lives of people with disabilities and is deeply offensive to fundamental constitutional values. Learn more.