Act Now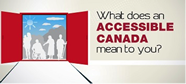 Empower U: Learn to Access Your Disability Rights Training on Canadian Human Rights, the Convention on the Rights of Persons with Disabilities (CRPD) and its Optional Protocol (OP) training aims to increase awareness of how to address discrimination using more familiar Canadian human rights laws such as Human Rights Codes and the newer international Convention on the Rights of Persons with Disabilities (CRPD). This is training for persons with disabilities by persons with disabilities. The training is part of a project funded by Employment and Social Development Canada and implemented by the Council of Canadians with Disabilities (CCD) in collaboration with Canadian Multicultural Disability Centre Inc. (CMDCI), Citizens With Disabilities – Ontario (CWDO), Manitoba League of Persons with Disabilities (MLPD) and National Educational Association of Disabled Students (NEADS). Read more.
Sign Up for our monthly digest
A monthly newsletter from CCD about what is happening in the community
Deadly Compassion
16 June 2010
For Immediate Release
Ottawa, ON--People with disabilities are not strangers to the fact that nondisabled people cannot imagine life with a disability. They tell us that they would rather be dead than living with a disability. This is because disability is equated with pain, suffering, and dependency. At times, this attitude translates into a deadly compassion, where it is seen as a kindness to help a person with a disability to die. As a result, people with disabilities are being harmed. Today, two Canadians with disabilities, Rhonda Wiebe and Jim Derksen, appear before the House of Commons Committee on Palliative and Compassionate Care to explain how deadly compassion puts us in harms way and to suggest how to detoxify the medical care and public policy environment, as both are affected by this insidious stereotype.
"When our colleague the late Mike Rosner, a Manitoban with disability, went to hospital with pneumonia, he expected treatment to cure his illness. However, his doctors offered to make him comfortable while nature took its course," stated Rhonda Wiebe, Chair of CCD's Ending of Life Ethics Committee. "Members of the disability community had to advocate on his behalf to get him the treatment he needed." People with disabilities are challenging the insidious stereotypes that bring harm to people with disabilities. We are challenging cultural practices that cause our society to abandon its fundamental respect for the dignity and human rights of people with disabilities. "We are speaking out to challenge the labels, to preserve our dignity and challenge how others see us," stated Wiebe.
We appear before the Committee to defend ourselves in the public policy environment on several fronts. First, we oppose any process to amend the Criminal Code to legalize assisted suicide. Second, we oppose any policy, such as the Manitoba College of Physicians and Surgeons Statement on Withdrawing and Withhold Life Sustaining Treatment, which uses a lack of ability as a criteria for ending life. Third, we seek the greater participation of people with disabilities in the education of medical professionals so that we can challenge stereotypical thinking about people with disabilities and the development of palliative care services. Fourth, we seek health care, including palliative care, that accommodates the needs of people with disabilities. For example, people with disabilities in palliative care need to have access to their own personal care attendants and technical aids. Presently, there are barriers that make it difficult for people with disabilities to access the necessary range of disability-related supports when in the medical system.
-30-
For More Information Contact:
Jim Derksen 204-781-4187 (cell)
Rhonda Wiebe 204-952-1514 (cell)
Laurie Beachell 204-947-0303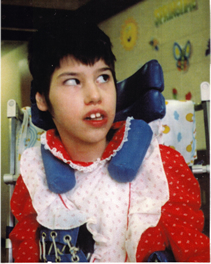 Tracy Latimer
The Latimer case directly concerned the rights of persons with disabilities. Mr. Latimer's view was that a parent has the right to kill a child with a disability if that parent decides the child's quality of life no longer warrants its continuation. CCD explained to the court and to the public how that view threatens the lives of people with disabilities and is deeply offensive to fundamental constitutional values. Learn more.