Act Now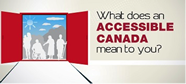 The Government of Canada is leading consultations to inform planned accessibility legislation.
In-person sessions are coming soon to your community. Now is the chance to have your say. Read more.
Sign Up for a Voice of Our Own
A quarterly newsletter from CCD.
Immigration Video
Marie White and Laurie Beachell explain how Canada's immigration practices discriminate against people with disabilities and why this is an issue being addressed by CCD.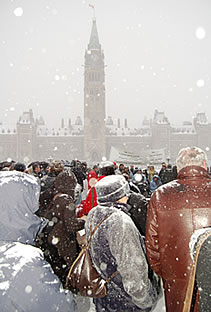 End Exclusion supporters rally in support of an accessible and inclusive Canada.