Act Now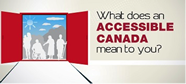 The Government of Canada is leading consultations to inform planned accessibility legislation.
In-person sessions are coming soon to your community. Now is the chance to have your say. Read more.
Sign Up for a Voice of Our Own
A quarterly newsletter from CCD.
Social Policy Archives
Social Policy
National Action Plan on Disability
Poverty
Employment
Disability Supports
Access/Inclusion
Federal Disability Act
Income
Disabling Poverty/Enabling Citizenship
Immigration
Federal Elections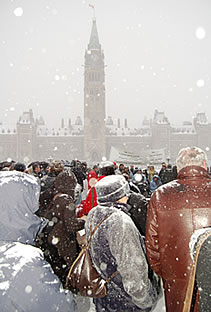 End Exclusion supporters rally in support of an accessible and inclusive Canada.